Paheke, History of the House and Garden.
A property called Pahake (the spelling Paheke was later adopted) was purchased by a Rev.Richard Taylor, shortly after his arrival in Waimate. He installed "his man Steele at Pahake and set him to farming". The present house was built on the Paheke property in 1864, by the Paheke Clarkes, to distinguish them from the Waimate North Mission Clarkes. The Clarke Family, George and Selina and five children arrived in New Zealand on the ship the Robert Small, leaving Gravesend in February of 1862 and arriving in Auckland in June of the same year.
In the 1890's the house was purchased by John Bindon. The property was extensive, State Highway One now cuts through the center of the property taking with it an artificial lake and a playing fountain. Bindon turned the property into a successful farming enterprise. He also ran a smithy business and a successful coaching company, with at least two routes through the North.
Paheke is the home of the pioneers in this area of New Zealand. It is a fine example of a historic home built of pit-sawn kauri. Interior features of interest are; the front door with its coloured glass and wood panels, the original framed and panelled interior doors, four painted panels depicting English scenes signed by Wharton, all original Kauri flooring upstairs and down in the old house and all original Kauri plank ceilings in the downstairs of the old house.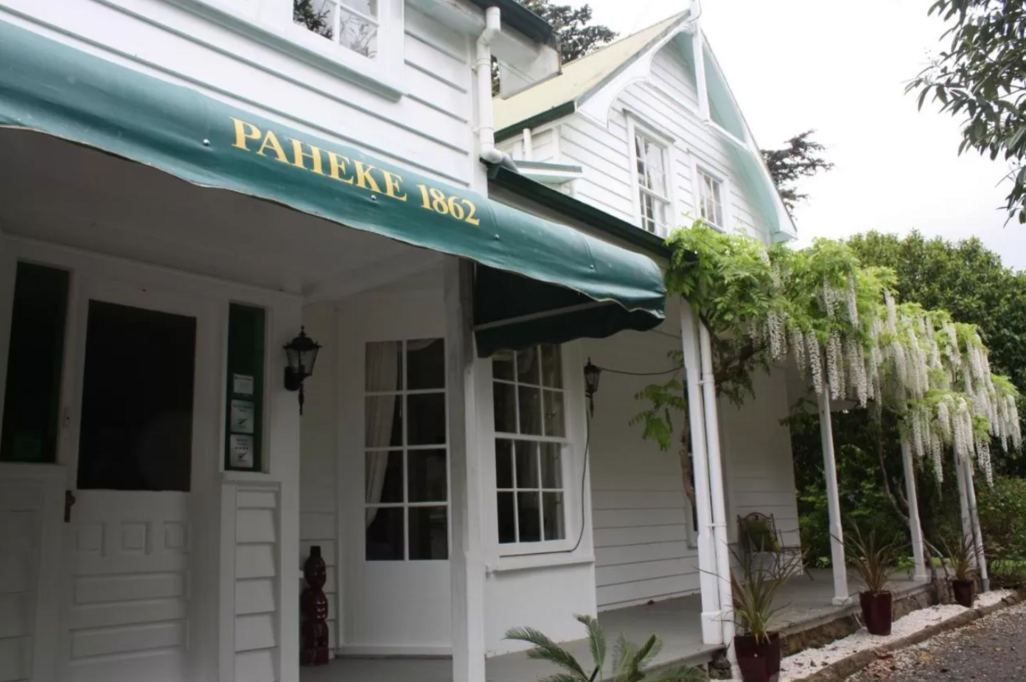 The garden of the house established in 1865, has many magnificent old trees, amongst them the Cedar of Lebanon, the old oak across the stream, spreading chestnut, port wine magnolias, the more traditional magnolias and gnarly old pohutakawa.
Paheke now sits gracefully in its remaining three acres. The stream which runs through the property provides just one more barrier to the intrusion of the busy world on the other side of Paheke's bridges. The grounds are a tranquil mixture of magnificent old trees, new plantings of natives, English oaks, magnolias, liquid ambers, maples and roses. One of the pleasures of staying at Paheke is the discovery of that perfect corner in this old garden or the leisurely stroll around on a warm summer evening. You will awake to a chorus of birds and watch the pukeko wander across the lawn in search of a grassy delicacy.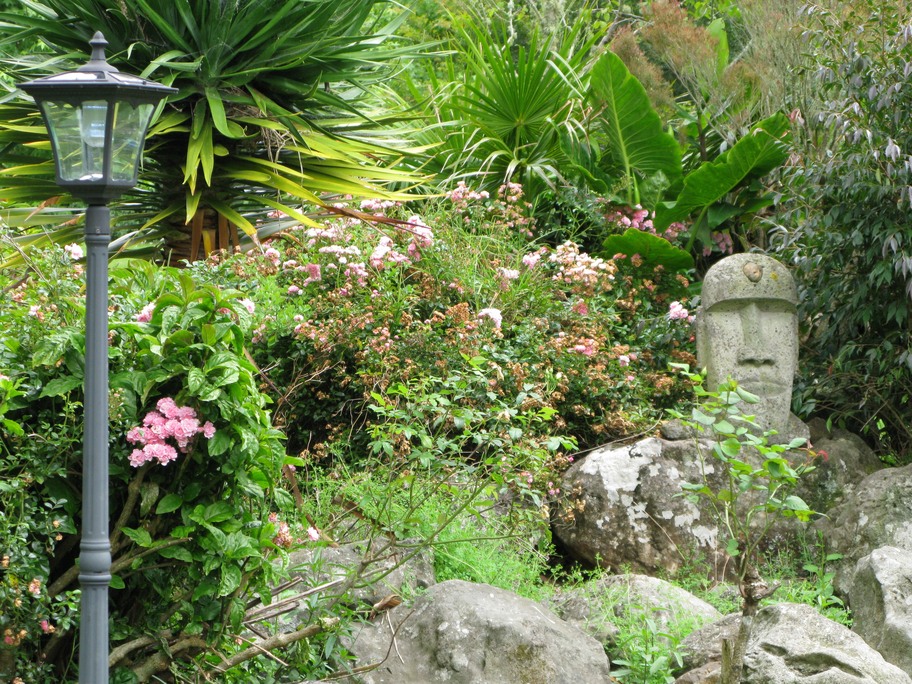 We would love you to come and share in this special part of New Zealand's heritage and enjoy a relaxing stay with us at Paheke.